Isla Plana
Restaurants
Isla Plana
La Chara - Top quality restaurant for an evening meal, serving a set five course menu for only around €20 including a bottle of wine or a beer.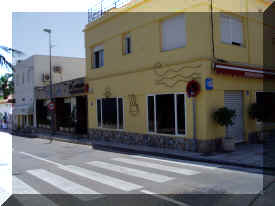 Juan Chara Taverna -A quality bar decorated in a modern Spanish style with restaurant and Tapas available. Next door to La Chara.
Casa el Nono - A good quality restaurant with a superb setting in an old barn re-roofed with open sides, the speciality is the beef which you cook at your table a must try for any visit. The price reflects the quality a meal for two is around 60-70 €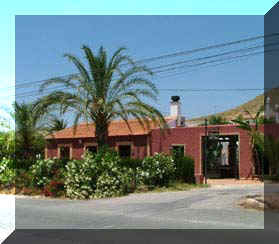 La Azohia (2km to the east)
Bar Leon - A beach bar best for Lunch times, be careful a lunchtime meal here and you won't want anything more that day.
Antipodean Bar - This restaurant overlooks the whole bay of Mazarron
Peurto Mazarron
.
Here are a selection from the Mazarron site:
Restaurants in the Mazarron area
Bolneauvo
Small Village to the west of Mazarron
La Siesta Restaurant sits on the beach and serves in our opinion some of the highest quality food in the area. Booking is essential. Trip advisor reviews