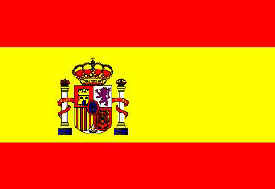 Beaches
Some of the best beaches in Spain are to be found in the bay of Mazarron including a number that have been given a Blue Flag award for cleanliness. More information can be found here. The best beaches near our apartment in Isla Plana are shown below.

Isla Plana
The closet beach to the apartment is located 100 metres down the road to the sea shore , turn left towards about 50 metres, the beach is fine sand and slopes very gentle in to the sea making it safe and also a pleasant temperature for bathing. In the main season there is a small beach bar and lifeguards on duty.

To the west of the apartment is another of three beaches at Isla Plana. It's composed of medium sand and a few pebbles, is 800m long and 12m wide. Equipment and services at the beach: parking, showers, toilets, beach cleaning, waste bins, lifeguards and a diving zone.



La Azohia beach
The beach of San Gines in La Azohia (about 2km away) is about 800m long and 25m wide and is composed of fine sand and a few pebbles. The beach has parking, beach cleaning, lifeguards, a diving zone, restaurants, public phones, toilets and showers nearby. We recommend parking next to Bar Leon to access the best beach in La Azohia